Dentures and Partials in West Jordan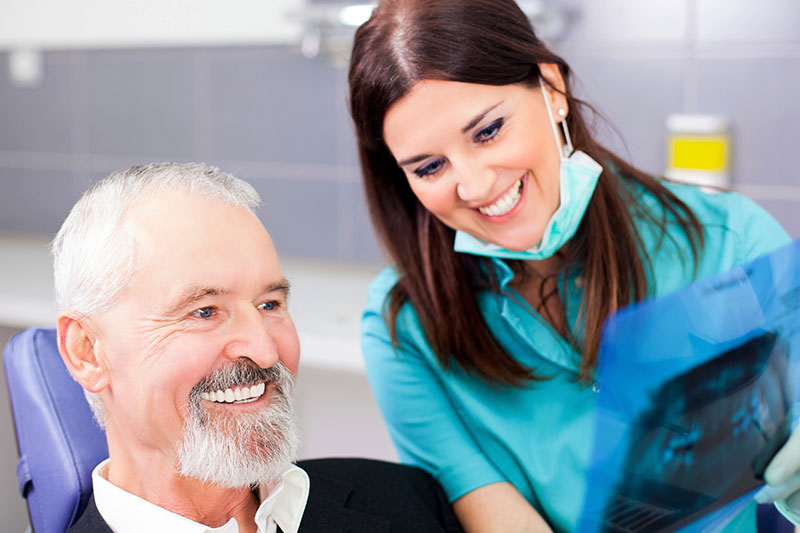 "Dentures are a removable complete set of artificial teeth, and partials are simply dentures for patients that still have a few teeth remaining."
For people who have missing teeth, dentures & partials are truly like getting a whole new set of teeth – a life-changing event! Dentures are a removable complete set of artificial teeth, and partials are simply dentures for patients that still have a few teeth remaining. People who have no teeth at all, or those who will need to have all of their teeth extracted, are fitted with complete dentures. Other patients who have only a few teeth missing will be given partials.

Here at Copper Canyon Dental, dentures and partials are made specifically to fit each unique mouth. These custom-made dental appliances that we make in our office are extremely durable and will last you many years. Dr. Candice Fresques ensures that the dentures and partials that she places for her patients are comfortable and as natural looking as possible by taking impressions of your gums and any remaining teeth during the first appointment, then fitting and placing them during a second and third appointment. In some cases, patients will have teeth that need to be extracted before dentures or partials can be placed. When this is the case, Dr. Candice Fresques is perfect for the job. She has been extracting teeth and fitting patients with dentures and partials for many years. After she has discussed with the patient which teeth are necessary to be removed, she will help make a plan for when the teeth will be extracted along with considering the time necessary for the gums to heal completely before a new set of dentures or partials is made. When you come to us, expect nothing less than top-rated care. We will pay attention to each small detail in the process of getting you the new dentures or partials that you need. We want to make sure your visits are comfortable and you are satisfied with the end result.

You may be thinking that the benefits of dentures and partials are obvious, but there is much more to it than showing off a nice set of teeth. When a significant amount of teeth are missing from your mouth, it makes it extremely difficult and even painful to eat certain foods. Getting dentures or partials will allow our patients to eat foods that they otherwise haven't been able to eat without teeth. These dental appliances are also beneficial for improving a patient's smile and boosting their self-esteem. Partials, in particular, are of great benefit by preventing remaining teeth from shifting and creating further dental problems. Come in today to discuss how we can help you get the new dentures or partials that you need.